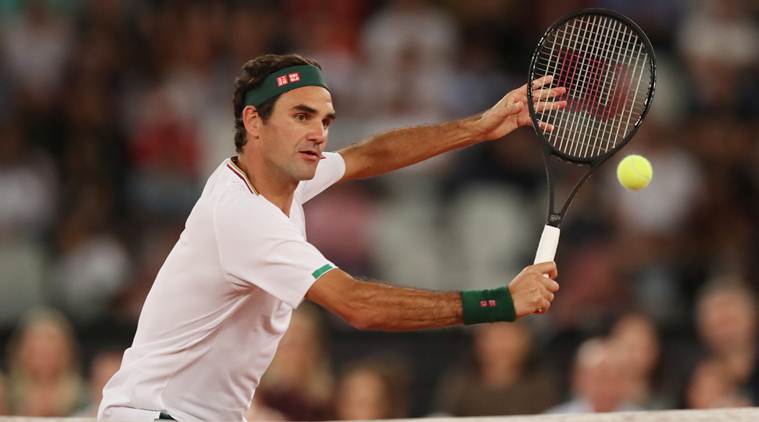 Roger Federer offered stuck-at-home amateurs tennis tips (Source: Reuters)
Roger Federer offered stuck-at-home amateurs the ultimate online fantasy camp of sorts, a chance to get tennis tips from a guy many consider the greatest of all time.
While people all over the world are cooped up because of the new coronavirus — social distancing while trying to stay healthy and help others do the same — a bunch of athletes have been posting workouts and drills on social media with suggestions for staying in shape.
Federer did that sort of thing, too, with what he called "a helpful solo drill," but he also took it a step further Tuesday: He encouraged folks to tweet to him their own videos mimicking the volleying exercise he displayed. And then he replied to some, even dispensing a little advice.
Not a bad instructor, eh?
The owner of a men's-record 20 Grand Slam singles titles previously posted clips of himself hitting against a wall in the snow, including around-the-back or through-the-leg-'tweener trick shots.
Here's a helpful solo drill. Let's see what you got! Reply back with a video and I'll provide some tips. Choose your hat wisely 🎩😉👊 #tennisathome pic.twitter.com/05lliIqh1h

— Roger Federer (@rogerfederer) April 7, 2020
https://platform.twitter.com/widgets.js
To others, he sent verbal pats on the back, such as, "Good job" or "Nice work" or "Love the effort."
Also Read
Watch: Jannik Sinner wins a 46-shot rally against Tommy Paul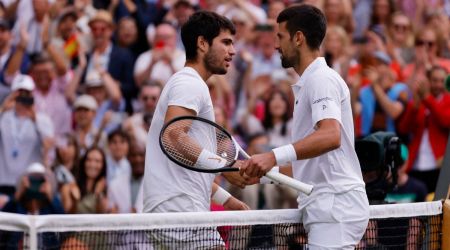 Novak Djokovic and Carlos Alcaraz set to meet again in group stage of Dav...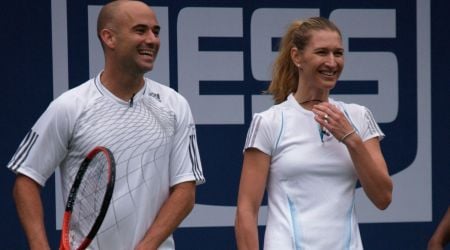 Does Steffi Graf ever age? Husband Andre Agassi has the perfect reply
'Never been friends, never been close to Roger Federer': Novak Djokovic s...
Federer, who had arthroscopic surgery on his right knee in February, is waiting along with everyone else for competitive tennis to return. The men's and women's professional tours are suspended until at least mid-July because of the COVID-19 pandemic.