Roger Federer out of action for remainder of 2020 (File Photo)
Roger Federer will not be seen in action for the remainder of the year because of a setback in his recovery from surgery on his right knee. Stressing on the need to recover completely before playing at the competitive level, Federer made a statement on Twitter on Wednesday, confirming he'll be out of action for the rest of 2020.
The 20-time Grand Slam champion said that the setback in his rehabilitation happened a few weeks ago. "Dear Fans. A few weeks ago, having experienced a setback during my initial rehabilitation, I had to have an additional quick arthroscopic procedure on my right knee," he posted.
"Now, much like I did leading up to the 2017 season, I plan to take the necessary time to be 100% ready to play at my highest level. I will look forward to seeing everyone back on tour at the start of the 2021 season," added the 38-year old.
pic.twitter.com/zXnR7gAZQA

— Roger Federer (@rogerfederer) June 10, 2020
The Swiss great had initially planned to be sidelined for at least four months but has barely missed any elite tennis because the tour was suspended amid the coronavirus pandemic. While Wimbledon has been canceled, the French Open and the U.S. Open organisers have still not decided over hosting the tournaments this year.
Paves way for Nadal ad Djokovic
Roger Federer's decision to forego the 2020 season paves the way for Rafael Nadal and Novak Djokovic to stake their claim on the two Grand Slams that, as of now, are expected to be held this year. Nadal sits on 19 major wins, just one short of Federer's record haul of 20, and is likely to level the tally at the French Open if not at the US Open scheduled earlier. The world No.1 Djokovic meanwhile has 17 majors.
The upper-hand for both Nadal (aged 34) and Djokovic (33) is that they are years younger than the 38-year-old Federer – who will turn 39 in August. And with the veteran Swiss, who last won a major at the 2018 Australian Open, spending most of his down time recovering from surgery, his biggest rivals would be able to maintain their fitness and match sharpness whenever the tour resumes.
Also Read
Watch: Jannik Sinner wins a 46-shot rally against Tommy Paul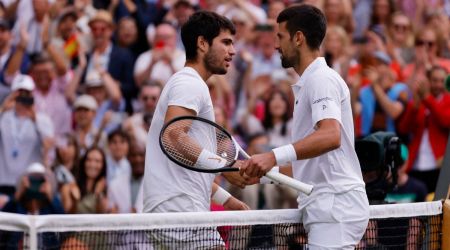 Novak Djokovic and Carlos Alcaraz set to meet again in group stage of Dav...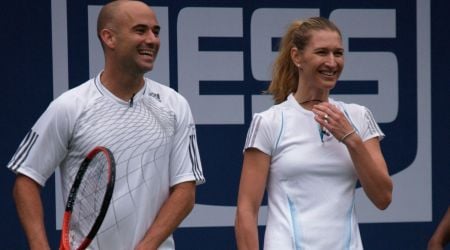 Does Steffi Graf ever age? Husband Andre Agassi has the perfect reply
'Never been friends, never been close to Roger Federer': Novak Djokovic s...
Having said that, the last time Federer got back to playing after a long layoff due to surgery, he won the first event he entered in, the 2017 Australian Open.
© IE Online Media Services Pvt Ltd